About Voiceover BrandSites
Meet the team behind the magic at Voiceover BrandSites!
Voiceover BrandSites is a partnership between Katelyn Dawn – your lead branding consultant, web designer and voice actor – and Aboundant – a digital marketing agency providing all of your web hosting, support, maintenance needs, and more.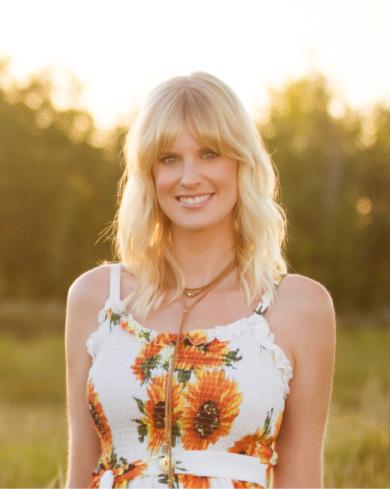 Lead Brand Consultant and Web Designer
I started Voiceover BrandSites with the aim to bring the highest quality web design services to the voiceover industry. I'm a perfectionist at heart and I love when designs look sleek, and modern and deliver messaging very effectively.
I gained web and graphic design experience in the agency world after earning my associate's degree with top honors in digital media design. Here, I designed everything from large bank websites to small non-profit sites. I went freelance and discovered my passion for uncovering my client's authentic brand and creating a visual representation of who they are through their website.
As a full-time voice actor, I understand your unique needs and how to deliver an effective brand and website that converts leads to clients. When you feel proud to market yourself online, you'll reach your goals that much faster!
Let's work together to create your Voiceover BrandSite!
A website and digital marketing agency
Aboundant was created with the singular purpose of helping difference-making organizations effect change in a world made uncertain by rapid technological advancement and shifting cultural norms. We saw these organizations falling behind technologically and knew we could help them to adapt and thrive. To that end, Aboundant was founded in 2014 by Wil Ranney, an advocate, designer, and technology specialist with over 20 years of experience.
Initially, we focused on church websites but quickly branched out to working with world-changing organizations and individuals on web design and development, branding, messaging, social media strategy, search engine optimization, media delivery, and more. We're even developing our own truly unique "social action network."
In addition to having coders and designers, our staff has educators and theologians, activists and authors. We're all part owners in Aboundant, and most of us also own another small business. We live the change we want to see in the world, and our mission remains to empower change through technology.
Learn more here.
Tim Gossett
Director of User Experience
Hannah Pederson
Operations Manager
Andrew Olmstead
System Administrator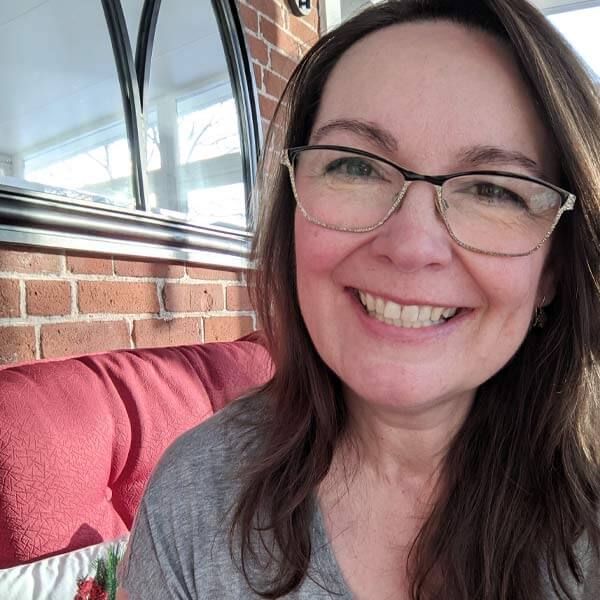 Irene Fulton
Web Designer
Are you ready to simplify your voiceover web design and branding process? We would love to hear from you! When you are proud to market your voiceover business, you can market with confidence and build that client list! Don't wait! You'll be so glad you worked with us.
What voiceover demo players are available?
Your Voiceover BrandSite comes with a free audio player like the one you see in our Themes. We can also integrate the audio player from VoiceZam if you have a subscription, the WoVO Player if you are a member, or any other WordPress audio player plugin you prefer.
What is included with a Voiceover BrandSite?
In our one-page website and branding bundle, you will receive:
Your Voiceover BrandSite theme
A licensed installation of Divi WordPress theme
Domain name registration or transfer
Brand consulting and creative direction (incl. 3 hours)
Theme customization so colors and fonts match your brand
Adding your content - text, demos, testimonials, etc.
Site Optimization - SEO, images, page load speed
Mobile-friendly responsive design implemented
Optimize domain settings (email, Google Analytics)
Email ticket support
1st-year premium WPEngine hosting included ($180 value)
Free Live Weekly Divi and WordPress Support Webinar
Our hosting includes:
Hosting on WPEngine
5 GB of Data Storage
Support Tickets
Free SSL
Free CDN
Enhanced Security
WordPress & Plugin Updates
Daily Backup
E-commerce Ready with WooCommerce
Out-of-the-box Caching
100% Renewable Energy Match
Plus additional features:
Custom Domain Registration Provided (new or transfer)
Free Live Weekly Divi and WordPress Support Webinar
Free Media Library with Images from Unsplash, Pexels, and Pixabay
Custom Form Builder
Built-in Analytics (your Google Analytics can also be added)
How do I maintain my website after it's done?
You have three great options for ongoing website updates! The first is hiring our team at Aboundant to update your website content for you. They charge by the minute at an hourly rate of $98. Katelyn is available for two types of content updates: adding a blog, and adding a genre page. 
Secondly, you can attend one of Aboundant's weekly live webinars where they chat with users about how to update content on their WordPress website. Here you can ask questions that have you stumped and they will assist you in learning how to make the update.
Lastly, you can always purchase a one-on-one training session with Aboundant at an hourly rate of $60. They will train you on how to use the Divi page builder and edit your WordPress website.
Software and plugin updates will happen automatically and regularly on Aboundant's hosting platform, so your site is always up to date.
How do I submit a service request?
How do I submit my order?
Once you are ready to officially get started on your Voiceover BrandSite, you will receive an invoice to pay for part of your site costs. You can pay via ACH transfer, eTransfer (Canada), PayPal, or credit card via our Stripe pay link. 
Can you make a small update to my existing website that is NOT a Voiceover BrandSite?
At this time we only offer content and website updates to existing Voiceover BrandSite clients. This is due to the fact that Voiceover BrandSites is run by a full-time voice actor, so we need to streamline our services. If your website is in need of a complete re-brand and re-design we would love to chat with you. Send us a message!
Are you an existing Voiceover BrandSite client in need of a website update? Submit a service request here.
Can I use my own web host?
At Voiceover BrandSites, we have bundled our website offerings as a full package. This is to ensure top-notch service, premium site optimization and performance, and the ability to provide ongoing support and updates. This is only possible with the full bundle which includes hosting through WPEngine - one of the premium web hosts for WordPress websites.
Learn about all the amazing benefits and free perks of using our WPEngine hosting:
learn more.
However, if you have a host that you like, we can discuss this in a 15-minute consultation which you can book here. It may affect the costs associated with site migration and ongoing maintenance. 
How do I get started?
We are so excited to help you crush your online presence with a Voiceover BrandSite! To get started, fill out the form above to connect with Katelyn and get things started! Or, book a free 15-minute consultation to chat about your needs.